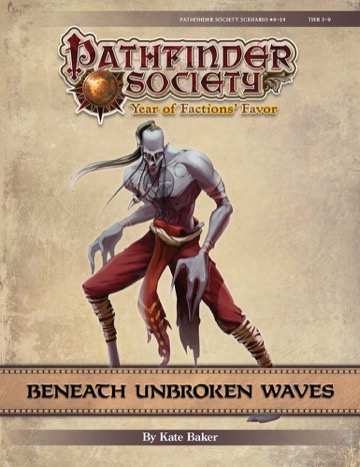 A Pathfinder Society Scenario designed for levels 5–9.
Fishers have dredged up a strange, glowing artifact from the sea off the coast of Jalmeray, and the Pathfinder Society believes this is a key—likely to something hidden beneath the waves. With the key in hand, the PCs sail out to the underwater ruins of a people erased from history. Can the PCs' discoveries shed new light on whose these people were and the true reason for their downfall?
Contents in Beneath Unbroken Waves also contribute directly to the ongoing storyline of the Concordance faction.
GM: Mike M
Campaign: table call, prefer regular
Subtier: 5-6 or 8-9
Elisha
Gino
RealDave
Don the Lucky
(overflow)
(overflow)